Our brains may rely on quantum computing 
But not all of us possess Stephen Hawking (R.I.P) levels of intellect.
Where am I going with this you ask? While our minds may be capable of unconscious tasks that require loads of "processing power" most of us still have gaps in our memory here and there. Note-taking is still a habit we have, and a good one too. Hard to forget something after you've written it down. With the advent of the digital age, some of us might prefer taking notes on our laptops, tablets or even phones.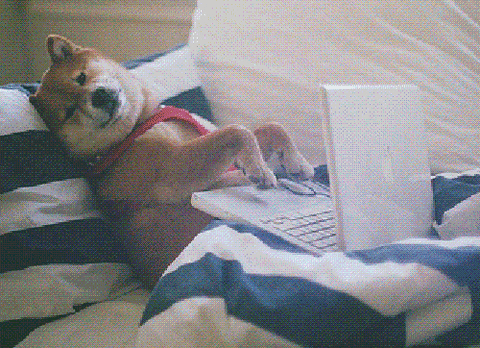 However, it's scientifically proven (i think), that nothing facilitates memory like a good old pen and paper experience. 
"But Naren, i'm all about the seamless blend of the old and the new, you got me?"
I got you.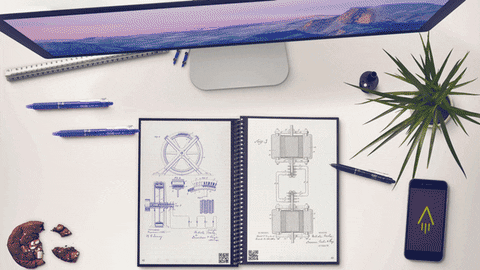 The Everlast by Rocketbook. 
The Everlast is a cloud connected reusable notebook. The pages are made of a polymer composite that is way sturdier than regular paper. You write on it with anything from the Pilot Frixion range (Pens, markers, highlighters) and use either friction or moisture to wipe it clean. Ready for use again. 
For those pages with top secret, eyes only, classified information that you can't afford to erase or forget, the folks at Rocketbook have a free app for you that scans your pages and sends them to a cloud service or email of your choice. 
There are seven symbols at the bottom of each page and you can assign destinations to them on the app. Crossing one will automatically send your scan to that respective location.
"But Uncle Naren, i'm just a kid, I don't really have a use for this.."
Don't worry nephew.
The folks at Rocketbook have come up with The Color Notebook. The Color Notebook uses the same premise as The Everlast, except that instead of working with Pilot Frixion products, it works with all Crayola dry erase and washable markers, crayons or pencils.
For kids this means you'll be able to constantly draw and color and not worry about running out of pages on your trusty sketch book.
For parents, you'll be able to save your little Van Gogh's masterpieces on the cloud and not accidentally misplace it when shifting houses.
The Everlast and The Color Notebook by Rocketbook are both available at We The People Stores island-wide. For this month, every purchase of The Everlast gets you 10% off The Color Notebook
HURRY ON DOWN TO STORE LOCATIONS
(or call us at 63419529)
Singapore
        Orchard Central          
181 Orchard Road
04-03
Orchard Central
S238896
Millenia Walk
9 Raffles Boulevard
S039596
Lvl 1
South Galleria (Open Space)
Lvl 2
Great Hall (Open Space)
Westgate
3 Gateway Dr
S608532
#03-38/39
I12 Katong
112E East Coast Rd
#02-03
Metro Paragon
290 Orchard Road